Digital marketing can mean many things. And in today's increasingly virtual world, it can mean everything. It now encompasses a wide range of online marketing activities, including your websites, email campaigns, digital ads, social media channels, videos and blogs. Most brands focus their metrics on a few key areas: web traffic, hits and engagement.
But today, smart digital marketing goes way beyond web traffic.
Today's smart digital marketers have expanded the role of digital into critical areas of: inbound and outbound lead gen, sales conversion, sales nurturing, keyword advertising and search engine optimization (SEO).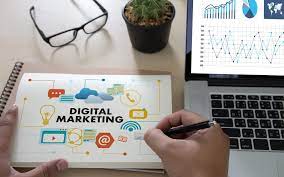 Digital Marketing Playbook
No one software tool can save the day. It's still about delivering the right content to the right audience in the right way at exactly the right time.
Our efforts are guided by a Digital Marketing Playbook that helps your team map out the key parts of a successful plan, including goal setting, audience prioritization and segmentation, customer journey mapping, content needs assessment, story topics and themes, agile execution, testing and experimentation, and monitoring and metrics.